#MetaStory: Featured Articles
All you need to know to feature your startup story on What's Up Adelaide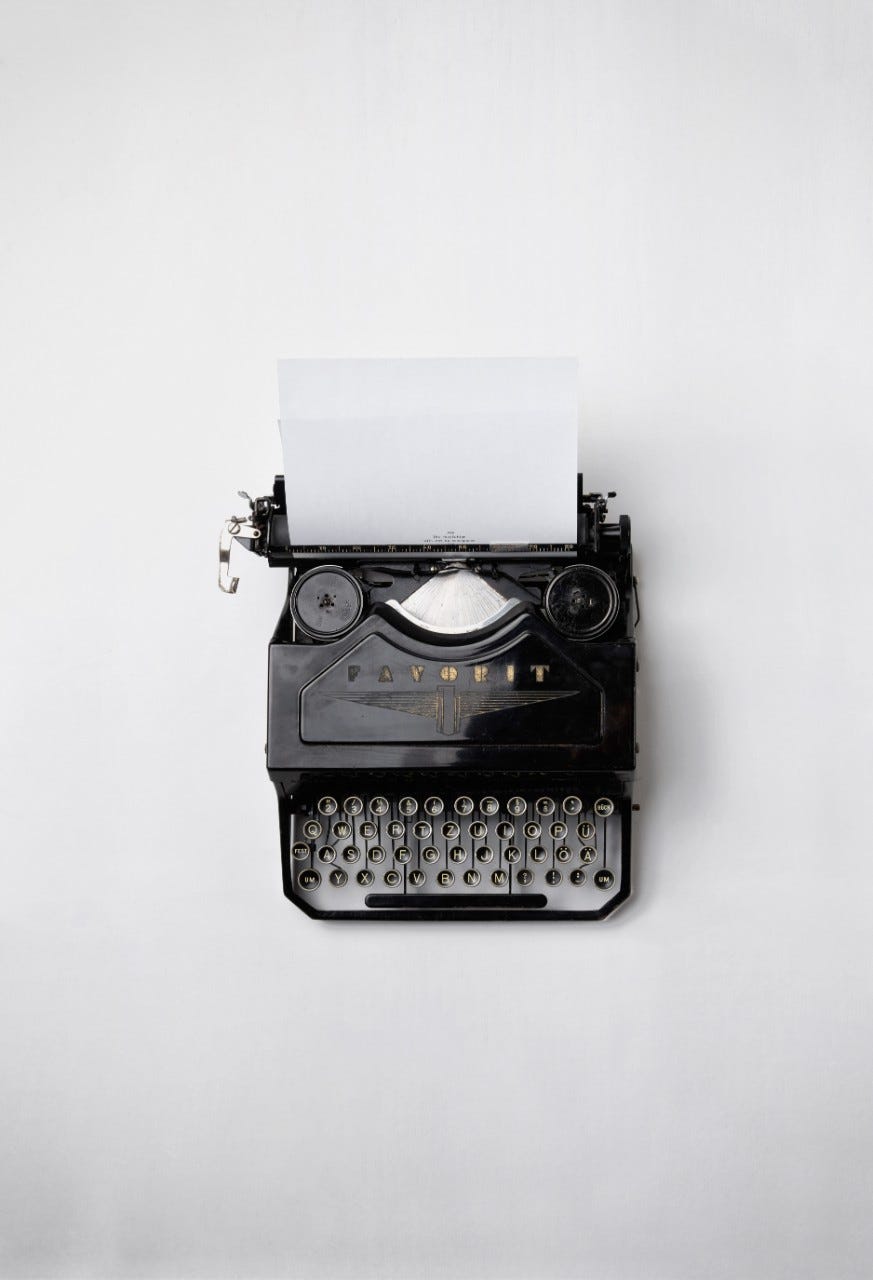 Photo by Florian Klauer on Unsplash
This newsletter is a free tribune for founders and innovators to pitch their entrepreneurial stories and spread the work about their wonderful creations, successes, failures or just about how they are solving big problems and turning the world upside down to save their consumers from evil.
At this stage you are probably asking yourself "how does it work?" To answer this questions, the next paragraphs should contain all you need to know in order to feature your startup in What's Up Adelaide. So let's get started.
Eligibility
If you are a startup founder or innovator based in South Australia and you would like to publish a story, then this is a free space for you.
What is a startup?
There are many definitions of what is a startup, but here I will use my own: a startup is a technology-enabled venture that solves a substantial problem and has the potential and ultimate goal of scaling up.
The following list contains examples and counterexamples of what I believe is a startup. We..
…connect the world through a network of small satellites: yes

…are the only Italian restaurant in town and run our own delivery system: no

…produce cow-less meat through in-vitro fermentation: yes

…help farmers through a GPS enabled precision agriculture tool: yes

…we run a high-end apparel brand with 4 physical stores and e-commerce: no

…we run fully automated convenience retail stores: yes

…our vaccine for COVID-19 is in clinical trials: yes

…we built a revolutionary online platform for English learners: it depends

…we designed and patented a new line of extreme sports equipment: yes

…we run a hot yoga and Pilates studio: no

…we run marketplace for digital nomads to invest their hours in startups: yes
Non-profits and social Enterprises
Non profit startups and social enterprises are highly encouraged to share their stories. In addition, female founders, and founders that are member of indigenous, black minorities communities are also highly encouraged to apply and share their startup journeys.
What Topics Should my Story Cover?
If you are a startup founder or innovator, you can talk about your startup, your entrepreneurial journey, share learned lessons from a failed story, pitch some research you are carrying out, R&D breakthroughs, patents or just showcase your business concept for users, co-founders or investors.
The following list contains some topics worth addressing:
What problem are you trying to solve?

What is the solution for the problem?

Whats makes your solution truly differentiated?

What is the market potential for your products and services?

Who are you going to disrupt with your new technology?

How are you going to protect your niche from competition?

Why are you the best team to build this company?

How much progress have you made so far?

What is preventing your from growing faster?

What are your current needs and next steps?
Can I Ask For Something?
Yes, absolutely! If you have a revolutionary product and you want to showcase it to consumers or investors, then just do it. I highly encourage you to be honest and clear about your needs and next steps.
Is it Free?
Yes, the post is free of cost. However, in exchange for this free service you must commit to publish your featured What's Up Adelaide post through your social networks.
Paid Posts
If you are service provider and you would like to market your products and services to the entrepreneurial community, you can buy a paid post. Professional services is the typical segment that falls in this category and include, for instance, software development, law firms, accounting, marketing agencies, etc. The cost of a paid post is only $100 and will contribute to supporting the expenses of this newsletter.
I am Eligible
Congratulations! If you are eligible, then posting your story is very easy. All featured articles should respect the following format:
Write-up of up to 300 words (anywhere in the 280-320 range is perfect)

You must share a picture to illustrate your post and your company logo
In addition, you must answer the all of following questions:
Startup Name:

Year founded:

Co-founders: names and LinkedIn profiles

Stage (Idea, MVP, Product-Market-Fit, Growth):

Business description (140 characters):

Total fundraising: amount and type (self, angel, VC, etc.)

Incubators and accelerators: cite programs undertaken

Address:
Apply
Share your story here!
Thank you all!
Keep Building,
Rob