#4 Meet Wisecar
This week you will meet Wisecar and learn about lots of programs, events and job opportunities available!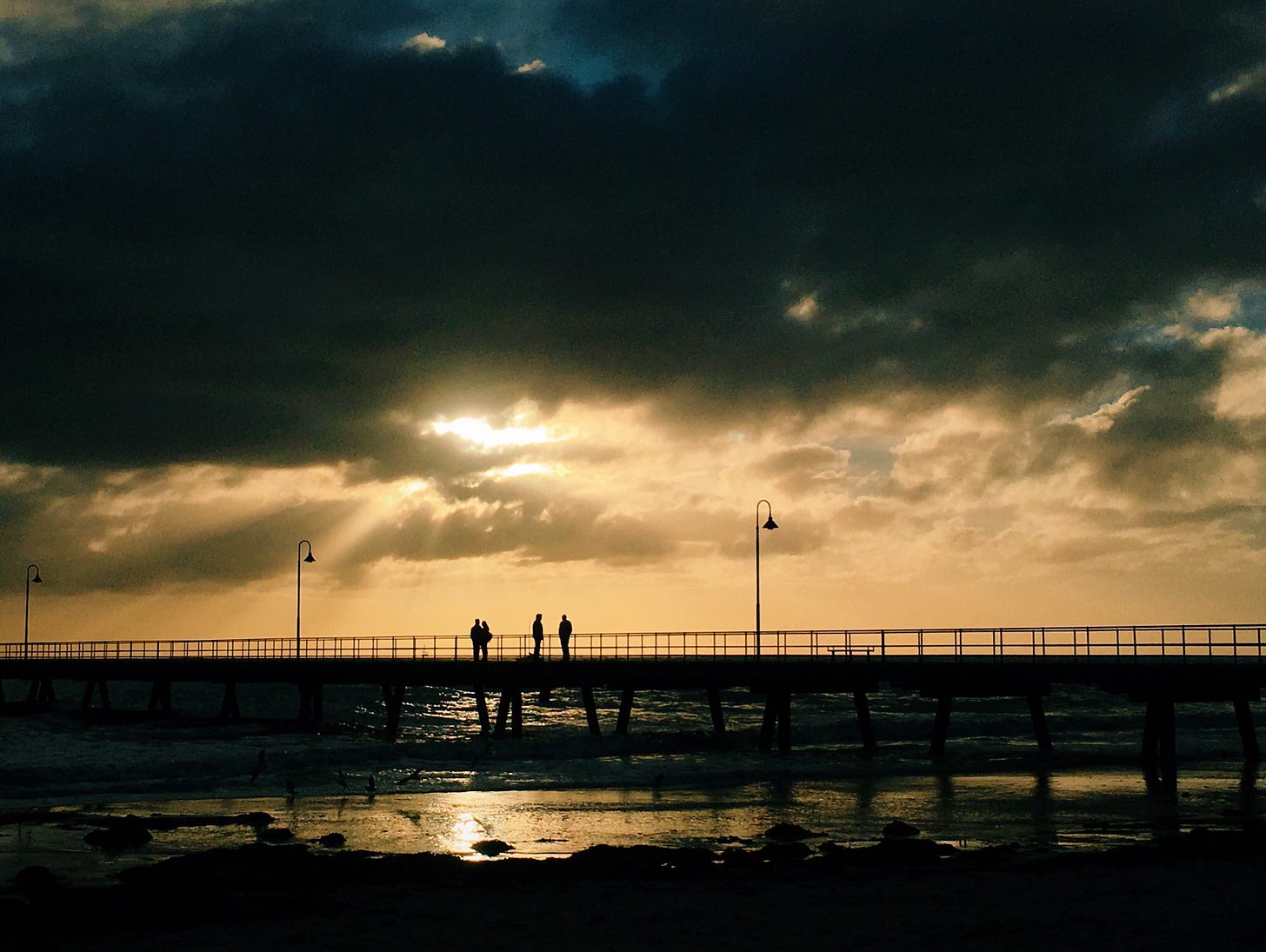 What's up, Adelaide? Welcome back South Australian founders! This week you will meet Wisecar and learn about lots of programs, events and job opportunities available! Find more in the fourth of a series of short stories aimed at spreading the word about innovation and entrepreneurship happening right here in our wonderful Adelaide, South Australia.
---
This week, again, I want to express repudiation to all forms of racism and pay tribute to everyone who took action after the cruel murder of George Floyd. If you are here, you have the capacity to put yourself in the shoes of others, and to feel the pain… and you wish to free your clients from poor products and services and management. So join me in unison: #BlackLivesMatter #IndigenousLivesMatter #MinorityLivesMatter
---
In addition, here is a call for all entrepreneurs and innovators:
Opportunities:
Y Combinator— Due: late applications for Summer batch open!!!
YC thinks founders are most productive when they can spend most of their time building. Their goal is to create an environment where you can focus exclusively on building product and talking to users. Twice a year, they invest a small amount of money in a large number of startups. They have two batches per year — one from January through March and one from June through August. Find more
GATE AgTech Incubator — Due: June
GATE Incubation is a unique program which supports early-stage agtech projects and ideas to develop and grow. The 2020 program varies between 3 to 6 months part time and takes researchers and entrepreneurs through intensive business coaching, developing prototypes and refining their value proposition. The program does not require relocation to Orange (NSW), but includes intensive workshops based in Orange during the program. Find more
Spark Lab Cultiv 8 Accelerator — Due: undefined
SparkLabs Cultiv8 identifies leading startups working on innovative food and agricultural technology. Their mission is to cultivate growth stage Ag and Food Tech companies with researchers, farmers, investors and global corporate partners, to help digitise agriculture and contribute to a more sustainable future. Find more.
Pitch to EnergyLab's Cleantech Round 7 — Due Jun 15th
EnergyLab's angel group is a unique network of investors who believe in the importance and potential of cleantech startups, can make decisions quickly and will continue to support you well after they've invested. Find more.
SHI's Idea Stage Hardware Accelerator Program — Due: Jun 17th
Sydney Hardware Incubator's pre-seed accelerator program is all about how to create a successful startup through developing an innovative product. This 14 week part time program will show you how to segment your market, design and build your product, find and attract the right customers, attract the right partners, utilise support tools to streamline your operations and methods on how to scale to your business. Find more
Renewable Energy Showcase 2020 —Due: Jun 19th
The Renewable Energy Founder Forum, in partnership with the Australian Renewable Energy Agency, will highlight the rapidly-growing renewable energy industry and showcase emerging startups in this sector. The selected founders will be invited to present at the dinner and to one-on-one meetings with investors during the event. Throughout the night you'll move around the room to chat with different people, and after the event, we can assist with any further introductions you might find valuable. Find more.
Lander & Rogers LawTech Hub Program — Due Jun 19th
Technology is driving rapid change throughout the legal profession and our award-winning LawTech Hub is at the forefront. This is a place where lawyers, technology entrepreneurs and business experts develop and refine transformative legal tech products and solutions. Find more.
DXC Invitational AU/NZ 2020 — Due: Jun 21st
The DXC Invitational 2020 consists of an online workshops and a virtual pitch day, throughout June and July. Participants entering the competition should look to fulfill, but not limit themselves to one of the following problem areas: prevention, operational excellent, engagement, risk reduction, integrative solutions, and solutions for provisioning, distribution and broking. Find more.
Skalata Ventures Seed Investment Program — Due Jul 1st
Our six-month program is designed to help companies develop a growth engine, achieve product-market fit and build a sustainable business model. Throughout our program, we work with companies on customer growth, product, strategy, operations and management. Companies in our program receive practical guidance and operational support from program coaches, up to $250K in funding and access to the Skalata network of investors, prospective customers and advisors. Find more.
Arc Post Accelerator 2020 — Due: Jul 13th
This 12-week program is designed to guide more advanced hardware startups through the critical stages following the completion of an Accelerator program. After startups have developed their prototypes, refined their business strategy and have started to gain interest from potential clients and industry partners, they will need to focus on manufacturing their product and expanding within compatible international markets. Find more.
SBE Life Sciences Program — Due: Jul 15th
Designed for healthcare and life science industries, this program assists companies in seeking seed and growth funding, while establishing expert connections and resources. Being a part of our program gives you access to influential business experts and their invaluable knowledge and experience. Find more.
Neurohack by Biogen and the Australian eChallenge — Due: Jul 20th:
The Neurohack is a fast-paced program that poses a number of problems, pain points, and hindrances around improving the mental and physical outcomes of those suffering from neurological disorders. Find more
Barayamal Indigenous Accelerator Program — Due Aug 9th:
The five innovative Indigenous businesses will receive a funding total of $50,000 in grants with all participants also receiving free coworking space, mentoring and training from industry experts at the Victorian Innovation Hub, Goods Shed North. The Barayamal Accelerator incorporates a competition model to select our innovative Indigenous businesses. Fund more.
Rocket Seeder Accelerator — Due: Aug 14th:
Rocket Seeder is an accelerator for startups in the Food and Agriculture sector in Australia. We help innovators and founders take their startups to the next level by providing them with the tools and guidance they need to scale. Find more.
Pitch to EnergyLab's Cleantech Round 8 — Due Aug 19th
EnergyLab's angel group is a unique network of investors who believe in the importance and potential of cleantech startups, can make decisions quickly and will continue to support you well after they've invested. Find more.
Startup Pitch Fest at Australian Healthcare Week 2020 — Due: Sep 3rd
Electing the Australian Healthcare Startup of the Year, the Pitch Fest is your chance to educate both the healthcare industry, and leading technology players, about your organisation and the problems you help to solve. It will feature 8 of the leading health startups in Australia and New Zealand, battling it out to be crowned this year's champion. Find more.
ICC Venture Catalyst for Regional Startups — Due: rolling basis until October 2020
The General category is open to any industry sector and supports startups with the potential for high growth, who are developing new services, markets or business models that compete in global markets. Accepted applicants will receive a tailored program based on their current needs as well as a $10,000 stipend and other benefits. Find more
Melt Accelerator — Due: Dec 30th
The MELT's accelerator and incubator programs will revolutionize the way hardware Startups prove, prototype, pilot and produce globally scalable products and companies. Find more.
Pitch to EnergyLab's Cleantech Round 9 — Due Feb 3rd 2021
EnergyLab's angel group is a unique network of investors who believe in the importance and potential of cleantech startups, can make decisions quickly and will continue to support you well after they've invested. Find more.
Pitch to EnergyLab's Cleantech Round 10 — Due Apr 28th 2021
EnergyLab's angel group is a unique network of investors who believe in the importance and potential of cleantech startups, can make decisions quickly and will continue to support you well after they've invested. Find more.
Smart Regional Incubator — Due: 4th Tue of month on a rolling basis
The UNE SMART Region Incubator accepts applications from new startups that are scaling up and ready to build the regional economy. Our focus is on startups bringing to market solutions for agriculture, health, environmental services and creative industries. Find more.
---
Featured Startup
Meet Wisecar and the founders Zaidul, Naiyer and Mihir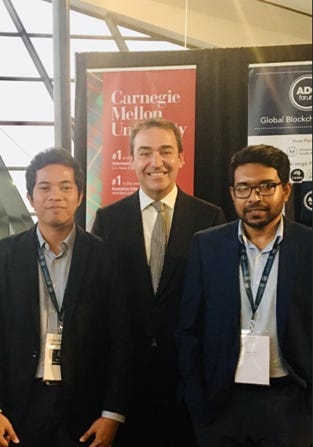 Wisecar is a Grey Fleet Management SaaS platform to secure and share vehicle compliance data, documents and claims between employers and employees.
Business description: Wisecar is a fleet management system for grey fleet operators to ensure vehicle compliance and mitigate risks.
Founded: 2020
Co-founders: Zaidul Alam, Naiyer Fatema and Mihir Gada
Stage: MVP
Total fundraising: $5k (bootstrapping)
Location: Adelaide
Private passenger vehicles are now widely used for work purposes under a shared vehicle system know as 'Grey Fleet'. Under this system, employees and contractors use their personal vehicles for work purposes and later claim the 'at work' mileage and expenses. In traditional fleet management, companies have full control over their fleets and the corresponding compliance requirements. However, when companies adopt a 'Grey Fleet' system, they have limited management and visibility over employees' and contractors' vehicle compliance. This creates significant risks, as companies may face worker compensation claims in case of incidents with employees or contractors without due compliance certificates, insurance and registrations.
The Wisecar app mitigates risk and provides complete visibility and control over employees' and contractors' vehicle compliance. Using the Wisecar app, employees and contractors can manage multiple vehicles, log service records, upload insurance documents. Further, they can share tracking information with the employer when using their vehicles for work purposes. Finally, they can also claim and recover at work mileage and travel expenses through the app.
Wisecar is using blockchain and GPS sensing technologies to capture data and manage transfers of information between employees, contractors and employers in a secure and trustworthy manner. The startup was founded in February 2020 and is one of the four portfolio companies of Founder Institute Adelaide.

Webinars and meetups:
Innovation Bay: Early Stage Innovation Company Status and Angel Investing. Tue, Jun 16th | 11h30am ACST
Early Stage Innovation Company (ESIC) status is pivotal in increasing an early-stage company's chances of funding in a competitive investor market.
Dr Jehan Kanga will be joined by Phil Morle (Main Sequence Ventures), Rick Baker (Blackbird Ventures), Lynda Coker (Scale Investors), and Georgia King-Siem (R&D Advisory KPMG), as they discuss key eligibility criteria and highlight common gaps in the registration documentation for ESIC status. Register
Food South Australia (Virtual) Summit 2020. Wed, Jun 17th | 9am to 5pm ACST
Hosted by Food South Australia, the program for the annual Food South Australia Summit is carefully crafted to provide food and beverage manufacturers, producers, buyers, service providers and policy makers with essential updates and practical input from industry experts. This one-day event is designed to update you on issues and trends at the global and local level that are impacting your business and our industry. Register
Innovation Bay: A Pitch Deck Masterclass with Sam Wong, Blackbird Ventures. Thu, Jun 18th | 11:30am ACST
Sam Wong from Blackbird Ventures will provide insider tips learned from reviewing hundreds of pitch decks. She'll dissect the pitch deck from the perspective of an investor, and walk you through slide by slide.
Sam will review:
- What investors are looking for and care about on each slide
- Common mistakes founders make
- The importance of knowing your audience. Register
Jobs:
Fleet in hiring spree!
Fleet is an agile, next generation connectivity company:
— Golang Developer
— Technical Customer Support
— Product Owner
— Front-end/UI Developer
— Principal RF Payload Engineer (Adelaide HQ)
Junior Software Developer
Platfarm is one of Australia's leading precision agriculture startups:
— Do you have a passion for building tools to help farmers, community building and regional development?
— The ideal candidate would have strong Javascript and communication skills
— Women, indigenous and culturally diverse individuals are highly encouraged to apply. Find more
Co-Founder
Barbados Nutrition is a new startup working in the food sector:
— Do you have a passion for the future of food? Are you highly ambitious, love to build, and get excited about solving global problems?
— Strong marketing skills: design, branding building and online ad.
— The ideal co-founder would have prior experience in CPG, DTC and startups.
— Full-time, founder, 20–30% equity.
To find out more email Rob here.
Startup Jobs List
Airtree has created an open-source spreadsheet listing startups currently hiring. It is open for anyone to edit and they are asking all founders who are hiring to add the roles they're recruiting for. You can access the spreadsheet here.
---
This is all for today! If you like this post, leave a comment connect with me through LinkedIn! If you would like to just say hi, or publish a story, event or job announcement on this newsletter, please drop me a line. Finally, click subscribe below to receive this newsletter every week by email.
Keep building,
Rob Blum
---
PS: If you like this What's Up Adelaide post, why don't you share it?