#6 Venture Capital in Australia
Is your startup looking for some extra fuel to launch or stay ahead of the pack? If so, I have good news for you.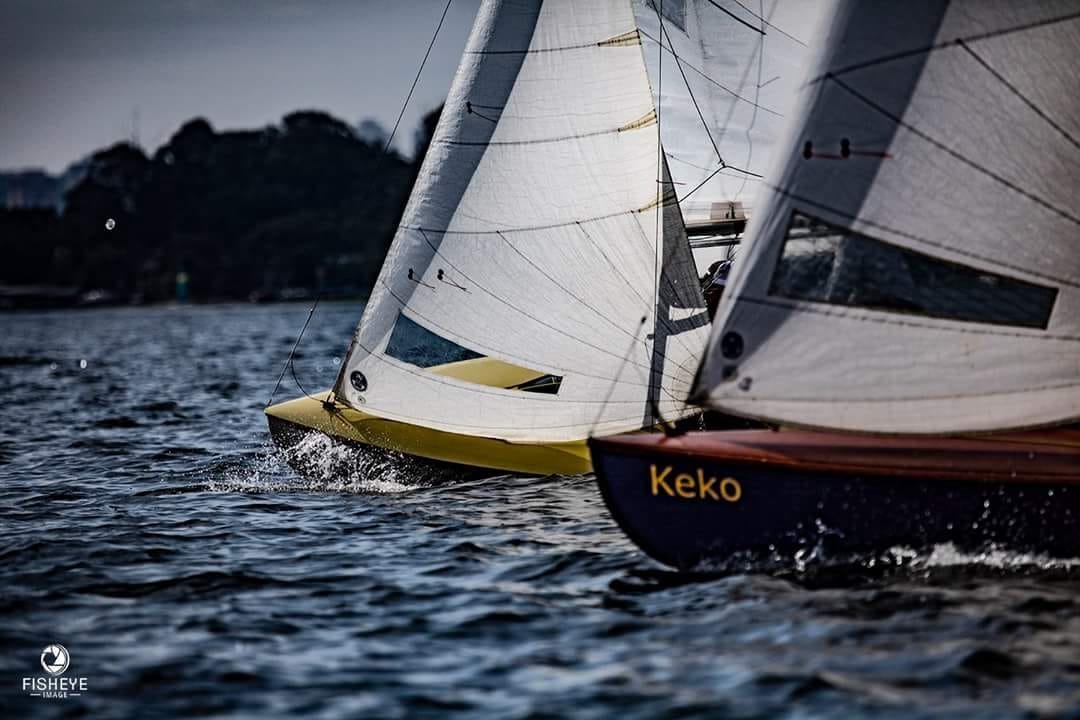 What's up, Adelaide? Welcome back South Australian founders! In this sixth edition of my weekly write-up, you will find an extensive list of venture capital and private investment groups keen to deploy their capital and expertise to build tech-enabled scalable business anywhere in Australia. In addition, learn and take advantage of plenty of opportunities, programs and jobs for grab in Adelaide and across the country.
---
Opportunities:
First of all, this is a call for all founders and innovators. Covid-19 might have severely affected your business as it did to mine, but the good news is that everything is now online. So roll up your sleeves and make you do not miss the following deadlines:
GATE AgTech Incubator — Due: June, undefined
GATE Incubation is a unique program which supports early-stage agtech projects and ideas to develop and grow. The 2020 program varies between 3 to 6 months part time and takes researchers and entrepreneurs through intensive business coaching, developing prototypes and refining their value proposition. Find more
DXC Invitational AU/NZ 2020 — Due: Jun 30th
We want to help you enhance the insurance experience. The DXC Invitational 2020 consists of an online workshops and a virtual pitch day, throughout June and July. Participants entering the competition should look to fulfill, but not limit themselves to one of the following problem areas: prevention, operational excellent, engagement, risk reduction, integrative solutions, and solutions for provisioning, distribution and broking. Find more.
iAccelerate Incubation & Acceleration Programs — Due: Jun 30th
If you have big plans for your business, iAccelerate gives you what you need to get where you need to go in record time. It's not simply a place to plug in your computer and build your bank account, though we can help with that too. It's a diverse and stimulating environment with community at its heart, where a spark of innovation can be shaped into a sustainable business that contributes to society in meaningful ways. Find more.
Skalata Ventures Seed Investment Program — Due Jul 1st
Our six-month program is designed to help companies develop a growth engine, achieve product-market fit and build a sustainable business model. Throughout our program, we work with companies on customer growth, product, strategy, operations and management. Companies in our program receive practical guidance and operational support from program coaches, up to $250K in funding and access to the Skalata network of investors, prospective customers and advisors. Find more.
ARC's MVP Accelerator 2020 — Due Jul 1st
This full-time 12-week program is designed for early stage-hardware startups that have identified a market need, have a functional prototype and would benefit from access to advanced prototyping equipment and know-how to develop an MVP and secure industry/customer trials. Find more.
ARC Post Accelerator 2020 — Due: Jul 1st
This 12-week program is designed to guide more advanced hardware startups through the critical stages following the completion of an Accelerator program. After startups have developed their prototypes, refined their business strategy and have started to gain interest from potential clients and industry partners, they will need to focus on manufacturing their product and expanding within compatible international markets. Find more.
EnergyLab Scaleup Program 2020 — Due: Jul 2nd
The EnergyLab Scaleup Program has been designed to provide the support that late-stage startups need to further accelerate their growth. Before you start the program, we'll discuss your unique challenges and opportunities and develop a customised offering unique to your business. However, as a baseline, you can expect to receive the following support. Find more
EnergyLab Cleantech 20 — Due: Jul 5th
EnergyLab's Cleantech20 Program focusses on turning individuals into entrepreneurs. We'll set you up with the foundations you'll need to launch a cleantech startup by the end of 2020. Find more
SBE Life Sciences Program — Due: Jul 15th
Designed for healthcare and life science industries, this program assists companies in seeking seed and growth funding, while establishing expert connections and resources. Being a part of our program gives you access to influential business experts and their invaluable knowledge and experience. Find more.
CyRise Cohort Four — Due: Jul 15th
Accelerating, supporting and investing in world-class cyber security solutions
You've got the technology. We'll help you make it globally successful. CyRise is a cyber security venture accelerator program, powered by NTT and Deakin University. Find more.
Neurohack by Biogen and the Australian eChallenge — Due: Jul 20th
The Neurohack is a fast-paced program that poses a number of problems, pain points, and hindrances around improving the mental and physical outcomes of those suffering from neurological disorders. Find more
Barayamal Indigenous Accelerator Program — Due Aug 9th
The five innovative Indigenous businesses will receive a funding total of $50,000 in grants with all participants also receiving free co-working space, mentoring and training from industry experts at the Victorian Innovation Hub, Goods Shed North. The Barayamal Accelerator incorporates a competition model to select our innovative Indigenous businesses. Fund more.
Rocket Seeder Accelerator — Due: Aug 14th
Rocket Seeder is an accelerator for startups in the Food and Agriculture sector in Australia. We help innovators and founders take their startups to the next level by providing them with the tools and guidance they need to scale. Find more.
Founders Institute Melbourne Virtual 2020 — Due: Jul 26th
As the world's largest pre-seed startup accelerator, the Melbourne Founder Institute can help you:
— Focus on what's important, using a structured growth process that defines your next steps, helps you move quickly, and has proven to reduce the time and cost to build a startup.
— Make smart decisions, through constant feedback on your strategy and progress for the entire lifecycle of your business from the world's top entrepreneurs and investors.
— Build a global business, by leveraging the world's largest network of startup mentors, founders, and investors (based in Silicon Valley, with chapters spanning 185+ cities across six continents). Find more.
Founders Institute Sydney Virtual Spring 2020 — Due: Aug 9th
The Founder Institute is the world's largest pre-seed startup accelerator. We help you get to traction and funding with a support network of startup experts that are invested in your success, and through a structured business-building process that has helped our alumni raise over $950M. The Sydney Founder Institute, led by Benjamin Chong (Founder and Investor at Right Click Capital and the Sydney Seed Fund), includes intensive mentorship and access to some of the most distinguished entrepreneurs in Sydney and abroad. Find more.
Pitch to EnergyLab's Cleantech Round 8 — Due: Aug 19th
EnergyLab's angel group is a unique network of investors who believe in the importance and potential of cleantech startups, can make decisions quickly and will continue to support you well after they've invested. Find more.
Startup Pitch Fest at Australian Healthcare Week 2020 — Due: Sep 3rd
Electing the Australian Healthcare Startup of the Year, the Pitch Fest is your chance to educate both the healthcare industry, and leading technology players, about your organisation and the problems you help to solve. It will feature 8 of the leading health startups in Australia and New Zealand, battling it out to be crowned this year's champion. Find more.
Y Combinator — Due: Set 23rd
We think founders are most productive when they can spend most of their time building. Our goal is to create an environment where you can focus exclusively on building product and talking to users. Twice a year, we invest a small amount of money in a large number of startups. We have two batches per year — one from January through March and one from June through August. Find more
ICC Venture Catalyst for Regional Startups — Due: rolling basis until October 2020
The General category is open to any industry sector and supports startups with the potential for high growth, who are developing new services, markets or business models that compete in global markets. Accepted applicants will receive a tailored program based on their current needs as well as a $10,000 stipend and other benefits. Find more
Melt Accelerator — Due: Dec 30th
The MELT's accelerator and incubator programs will revolutionize the way hardware Startups prove, prototype, pilot and produce globally scalable products and companies. Find more.
Pitch to EnergyLab's Cleantech Round 9 — Due Feb 3rd 2021
EnergyLab's angel group is a unique network of investors who believe in the importance and potential of cleantech startups, can make decisions quickly and will continue to support you well after they've invested. Find more.
Pitch to EnergyLab's Cleantech Round 10 — Due Apr 28th 2021
EnergyLab's angel group is a unique network of investors who believe in the importance and potential of cleantech startups, can make decisions quickly and will continue to support you well after they've invested. Find more.
Smart Regional Incubator — Due: 4th Tue of month on a rolling basis
The UNE SMART Region Incubator accepts applications from new startups that are scaling up and ready to build the regional economy. Our focus is on startups bringing to market solutions for agriculture, health, environmental services and creative industries. Find more.
Brinc's Australian Clean Energy Program — Due: open year round
A three month Clean Energy Accelerator Program in Sydney, that is uniquely designed to support Australian startups that have fully developed solutions, have established product market fit, and are ready for commercialization. The program is supported by Artesian's Clean Energy Seed Fund to invest in scalable, high growth startups, encouraging innovation and creating opportunities in the development of clean technology. Find more.
Spark Lab Cultiv 8 Accelerator — Due: open year round
SparkLabs Cultiv8 identifies leading startups working on innovative food and agricultural technology. Our mission is to cultivate growth stage Ag and Food Tech companies with researchers, farmers, investors and global corporate partners, to help digitise agriculture and contribute to a more sustainable future. Find more.
---
Venture Capital
Meet Australia's Leading Venture Capitalists and Private Investors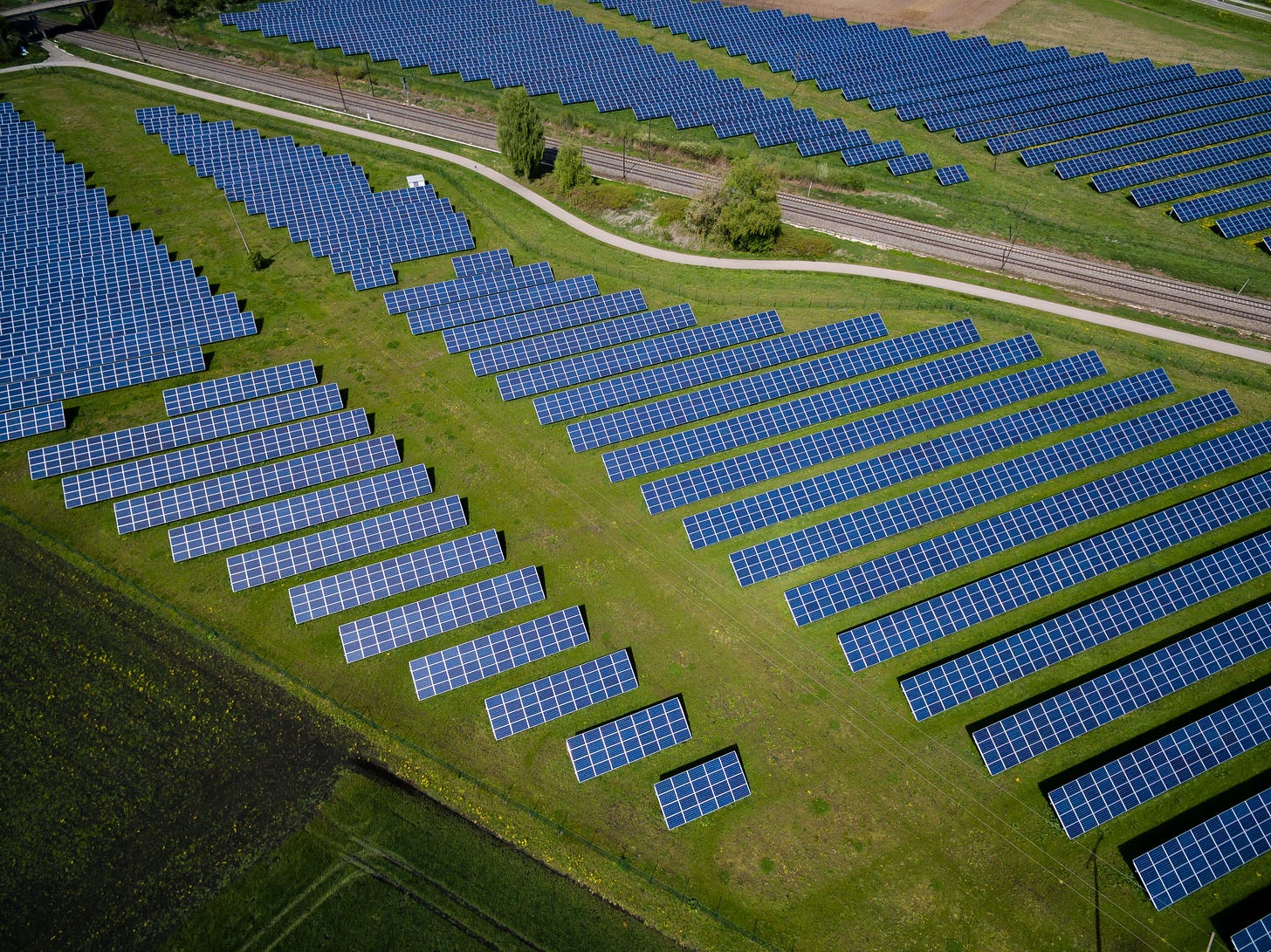 In addition, all of us founders need some renewable energy in order to power our turbines during the eventful journey from idea to a profitable business. During my previous journey with the now terminated Decoded Trends, I frequently asked myself what kind of fuel I needed in order to build and grow a data analytics company.
Six months in, I came to the conclusion that a data analytics company needs three kinds of fuel: (i) mountains of data to mine, (ii) talented professionals to build algorithms and knowledge that will, in turn, generate future revenue streams, and (iii) cash. Initially, I thought I only needed a little cash to collect data and hire great talent and believed revenue would come early on. Somewhere along the way, I discovered that neither private data nor talent can be easily bought with cash and learned that, in fact, I needed a compelling vision and trust to have access to the resources I needed (including cash!). So here is my question for all startup founders:
Do you know what kind of energy do you need?
If you are still in the process of discovering what resources you need the most, that's alright. Those who already have compelling stories crafted and polished, click on the button below to access a list of the most active venture capital firms and private investment groups in Australia. Good luck fundraising!
---
Webinars and meetups:
Startup Playbook: Live Podcast with Cal Henderson (Co-founder & CTO — Slack). Tue, Jun 30th | 7:30am ACST
Cal has co-founded two successful startups, with his co-founder Stewart Butterfield, from the ashes of failed video games. Initially, he co-founded photo sharing application Flickr which was acquired by Yahoo! Today he's Co-founder and CTO of Slack and looks after the technology behind the growing platform. Outside of these companies, Cal was also co-creator of online creative community B3ta and is the author of "Building Scalable Web Sites". In this live podcast interview we will be diving deep on Cal's experience with Slack and Flickr, building and scaling product vision and much more! Register
Innovation Bay: Rise of Grants — Review of Direct Funding & Grants Landscape. Tue, Jun 30th | 11:30am ACST
Dr Jehan Kanga (KPMG High Growth Ventures) and industry expert Alun Needham (Principal Director, KPMG's national Government Incentives practice) will join founders and successful grant applicants, Anastasia Volkova (Founder & CEO, Flurosat) and Emma Weston (Founder & CEO, AgriDigital) to discuss the power of grants and government incentives to help your startup. Register
Startup Victoria: Pitch Night: Education Tech! Tue, Jun 30th | 5:30–7pm ACST
At Pitch Night: EdTech, we'll be focusing on those founders and startups who are offering tech solutions in the education industry. In particular, we want to hear from startups and founders who have reacted and engaged with the new demands of students, parents, educators and other customers as the pandemic has changed how we think about education. Register
Innovation Bay: Cyber security: How secure are we? Wed Jul 1st | 7:30–8:30am ACST
Cyber security is a vital part of the digital world and its importance has been dramatically underscored by recent cyber attacks on Australian Government and private businesses. The global shift to remote working and reliance on cloud storage has also emphasised the need for sophisticated security systems. We've invited four successful leaders in cyber security; Casey Ellis (bugcrowd), James Cameron (Airtree Ventures), Jessica Glenn (QTeam), and Mike Baukes (UpGuard), to discuss why this emerging field is so important in Australia. Register.
Spark Festival — Australia's Festival of Innovation Oct 12–23
Spark Festival will be a 12 day online opportunity to learn from and connect into the innovation ecosystem right across Australia. Startups, hubs, accelerators, universities, government, corporates, professional services Spark Festival will be a 12 day online opportunity to learn from and connect into the innovation ecosystem right across Australia. Find more
Jobs:
Sine in hiring spree!
Sine develops technology for workplace safety, security, and compliance:
— Product Designer (UX/UI)
— Business Development Manager (Remote, AU)
— Business Development Manager
— Business Development Manager (Remote, NZ)
— Business Systems Engineer
— DevOps Engineer
— Full Stack Javascript Engineer
— Software Engineer
Fleet in hiring spree!
Fleet is an agile, next generation connectivity company:
— Golang Developer
— Technical Customer Support
— Product Owner
— Front-end/UI Developer
— Principal RF Payload Engineer (Adelaide HQ)
Senior Automation Engineer
Chrysos provides ore grade analysis to the mining industry:
— Tertiary education in engineering with mechanical, mechatronic, electrical, instrumentation and control, or equivalent experience
— At least 6 years' experience in a control system engineering role
— Report directly to the Chief Technology Officer. Find more
Community Development Manager
Like AirBnB for new solar and battery solutions:
— You will be responsible for recruiting local partners to support our solar and battery campaigns
— The ideal candidate will have at least 2 years of experience in either sales or business development
— Skills: Sales, business development, community development, strategic partnerships. Find more
Co-Founder
Barbados Nutrition is a new startup working in the food sector:
— Do you have a passion for the future of food? Are you highly ambitious, love to build, and get excited about solving global problems?
— Strong marketing skills: design, branding building and online ad.
— The ideal co-founder would have prior experience in CPG, DTC and startups.
— Full-time, founder, 20–30% equity.
To find out more email Rob here.
Startup Jobs List
Airtree has created an open-source spreadsheet listing startups currently hiring. It is open for anyone to edit and they are asking all founders who are hiring to add the roles they're recruiting for. You can access the spreadsheet here.
---
This is all for today! If you like this post, leave a comment connect with me through LinkedIn! If you would like to just say hi, or publish a story, event or job announcement on this newsletter, please drop me a line. Finally, click subscribe below to receive this newsletter every week by email.
Keep building,
Rob Blum